Career Assessment
Help your student find a best-fit career by using Career Direct®. Personal consultations offer professional guidance for an affordable price.
Choosing a career is a difficult and sometimes overwhelming decision. It is understandable that narrowing the field of thousands of careers scares many teens; frankly it scares many adults to think they have to make that one right choice. This decision can influence your income, work hours, travel, job security, colleagues and friends, address, and leisure time.
So let's take action. Here is my Good, Better, Best approach.
Good: Parents, pay attention. Compliment your teen when you identify a trait, action, or skill for which they excel. When appropriate, tie it to a vocation. For example: "Sally, you are really good at numbers. They seem to come naturally to you. Your Uncle John was like that. Maybe that's why he really likes his job." Students, take inventory of what you like to do and what you have excelled in. It is important to align your personality, skills, interests and values with your career choice.
Better: Have your teen take a free online assessment. O*NET Center is king when it comes to free online career exploration tools. The site includes free assessment tools. I would encourage parents to wear the career coach hat and take the assessment along with your students (as if you were them). Compare results and guide the conversation. I have a chapter in my book, Credits Before College, that can be used as a guide through this process. It includes several free online resources and worksheets to guide the process. This process is designed to spur conversation.
Best: For ages 16+ I highly recommend students complete the assessment from Career Direct, paired with a professional one-on-one consultation from a trained consultant. Career Direct is comprehensive and the results are invaluable. I became a Certified Career Direct Consultant because I really do think it is the best.
Career Direct® is a revolutionary assessment system that combines biblical principles of stewardship of talents with cutting-edge guidance technology.
Career Direct® Guidance System, part of Crown Financial Ministries, is one of the few assessment tools that approaches the field of career guidance from a biblical perspective. Career Direct examines four essential components of career selection: personality, interests, skills, and values. As a result, Career Direct is one of the most comprehensive guidance systems on the market today.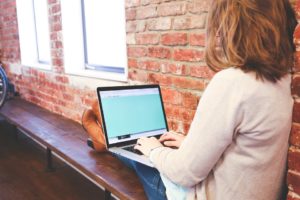 The online assessment takes approximately 60-90 minutes. The result is a 30+ page report customized to you!
The research is clear. The closer your personality matches your work — career, training program, or college major — the more likely you are to succeed and be happy. The report also contains links to valuable audio resources and instructions for next steps.
Recommended for ages 16+
View a Sample Career Direct Report
Professional Consultation  I highly recommend pairing the online assessment with an in-person consultation. This 2+hour personal consultation will assist you in understanding how your design best fits with college and career options. I specialize in working with high school and college students. When working with me, we will look at a student's history (academic, work and volunteer), dive deep into the career implications outlined in the personalized report, navigate interests to determine best-fit career options, and discuss how to take action toward future goals.
Contact me for more information or to receive your assessment code today!
Learn more about hosting a 2-part Career Roadmap seminar for your Church Youth Group.
---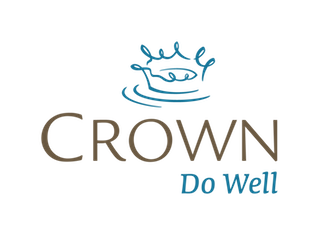 Crown Financial Ministries, founded in 1976 by Larry Burkett, is the world's largest Christian financial ministry, dedicated to helping people through personal financial, career, and business channels. Career Direct is the foundation of their career ministry. Learn more about Career Direct.
---
Save
Save
Save
Save
Save
Save
Save
Save
Save
Save
Save
Save
Save
Save
Save
Save
Save
Save
Save
Save
Save
Save
Save
Save
Save
Save
Save
Save
Save