Credit by Exam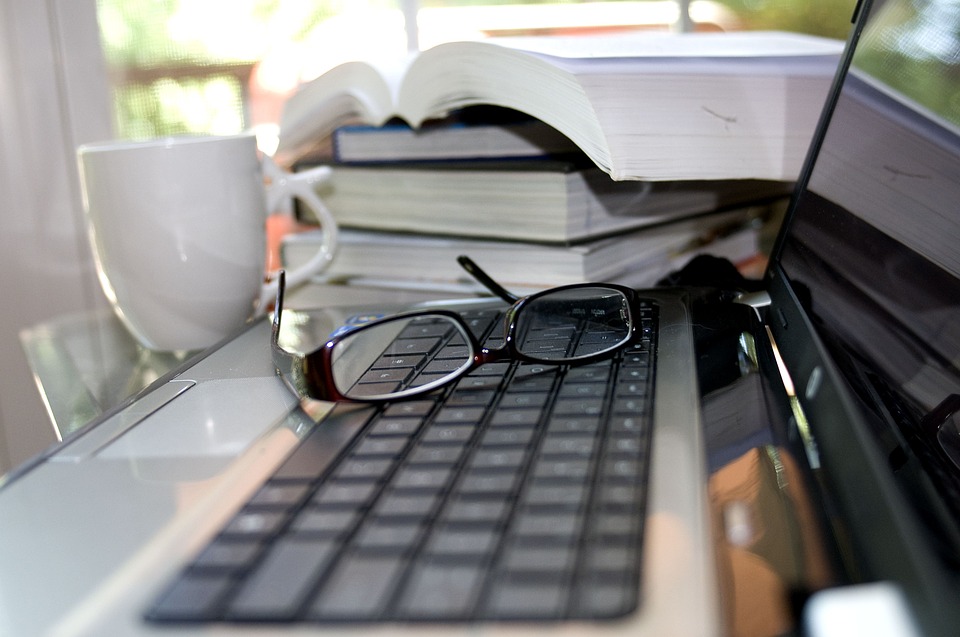 Credit by exam is one of the best kept secrets in higher education. These proficiency exams assess college-level knowledge in specific subject areas and provide a way for students to earn college credits and bypass taking the college course. At less than $100 per exam, students can realize a significant savings on college tuition.
The College Board developed and administers a set of 33 exams in their College-Level Examination Program® (CLEP). CLEP is the most widely accepted credit-by-exam program, available nationally and accepted at more than 2,900 colleges and universities.
Prometric is another provider that offers a separate set of exams: DSST (formerly Dantes Standard Subject Tests). There are over 30 exams titles, available nationally, and accepted at more than 1,700 colleges and universities.
Credit by Exam (CBE) has been around for years, but only recently have so many parents of high school students become aware of it as the cost of college continues to rise.
Facts to consider:
The first two years of college are largely a repeat of a college-prep high school plan. CBE offers a way to avoid the repeat and accelerate the first two years of college.
There is no age restriction to take CBE. Students of any age can take them – middle school, high school, adults.
Each exam is worth 3 or more credits and costs under $100.
There is no curriculum associated with these tests. However, many tests are in subject areas students study in high school.
Credits are "banked" for up to 20 years and can be transferred into the college of your choice. Check the college website to review their transfer and acceptance policies.
Testing is available year-round, at a local testing center.
Complete many of your college general education credits while in high school and use the time you saved to enjoy other pursuits, hold an internship, get practical experience in the field you are interested in, or start your major course work early. The choice is yours.
Every college sets its own standards for accepting and awarding credit for any credit students earn by exam. If you know the college you will earn your degree from, it is best to check out the acceptance policy at the college you are considering.
History of CLEP: Since 1967, College Board has offered CLEP exams to promote access to higher education. CLEP offers students an opportunity to demonstrate and receive validation of their college-level knowledge that they have gained through prior course work, independent study or work and life experience. Typically, exams represent material taught in introductory college-level courses from all areas of the college curriculum. In 2010-11, just under 10% of all CLEP candidates were under the age of 18.
History of DSST: DSST – renamed to simply DSST, but formerly short for DANTES (Defense Activity for Non-Traditional Education Support) Subject Standardized Tests. These were originally offered to just those in the military. When Prometric, a global provider of testing services, began overseeing the exams, the exams became available to all.
1. What are CLEP and DSST?
The College Level Examination Program (CLEP) is a group of more than 30 exams developed and administered by the College Board since 1967. DSST (formerly DANTES Subject Standardized Tests) is another set of over 30 credit-by-exams originally available only to military personnel, but now administrated by Prometric and available to all. Both sets of nationally-recognized exams are designed to assess college-level knowledge. Passing these exams allows students to earn college credit and bypass those classes in pursuit of a degree.
2. Who can take these exams?
Students of any age can take these exams – high school, homeschool, college, military, and adults. Taking CLEP and DSST exams is not associated with age, but mastery of the material and college-readiness skills. Some students are ready for this level of learning/understanding/studying at an earlier age than others, especially when they are supported by their parents.
3. What are the exams like?
The exams are computer-based, multiple-choice, and timed. Most contain about 100 questions. Essay components are only included on a couple CLEP exams.
4. What exams are available?
CLEP offers exams in five general education subject areas, covering material taught in courses that students generally take in the first two years of college. DSST exams assess students' knowledge in both upper and lower level subject areas such as Social Sciences, Math, Applied Technology, Business, Physical Sciences and Humanities.
5. Where are exams taken?
Tests are often administered at college campus testing centers. To find one near you, enter your zip code on the CLEP site or DSST site.
6. What is the cost for these exams?
Each exam costs $80 plus an administrative fee.
7. When are test results available?
Scores are immediately available for most exams except those that have a hand-scored component, such as the Public Speaking DSST and College Composition CLEP.
8. What score is needed to pass?
It can vary. Most colleges publish the required scores for earning credit in their catalog or on their website. Many colleges follow the recommendation provided by the American Council on Education, the major coordinating body for all the nation's higher education institutions. For CLEP that score is 50. Passing scores for DSST vary.
9. How many credits can I earn?
The number of credits awarded for each exam can vary. Some colleges award credits based on the recommendation provided by the American Council on Education. For CLEP, this is 3-12 credits depending on the exam; for DSST, 3 credits per exam. A college may award students the same number of credits students would have earned by passing an equivalent course offered at the college. Other colleges may grant you exemption but no credit toward your degree. Most colleges place a limit on the total number of transfer credits a student can earn. It is best to check with the college you are considering attending.
10. How do I know if my college accepts these exams?
Over 2,900 colleges award credit for CLEP and over 2,000 award credit for DSST. Colleges often post their transfer policy on their website or in their catalog. If in doubt, contact the advising department or registrar at the college.
11. How do I transfer my credits?
When you take the test, you're given the option of having your score sent directly the school of your choice, or just recorded with the College Board (CLEP) or Prometric (DSST). Scores are kept on file for 20 years. When you wish to enroll in a college, simply complete the respective transcript request order form and check the box indicating which/all of the test scores you would like included on the transcript. There is a box to check that indicates you want only tests with "passing scores" recorded on the transcript. The transcript fee is $20 for CLEP and $30 for DSST.
12. Are there practice exams?
Yes, there are many great resources, including practice exams, to help students prepare.
13. Am I just taking a test or am I really learning the material?
CLEP and DSST exams give students the opportunity to demonstrate mastery of material they have learned. Knowledge can come from previous experience, independent study, or a class. Homeschool Students Likely, the curriculum your student is already studying for high school is adequate. If you want more ideas, check out this fabulous site specific to homeschool students earning college credit: Clep Lesson Plans and this one too: Homeschool/CLEP Lesson Resources or review the resources that our family has personally used.
14. How do I get started?
There is no one organization you need to connect with or receive approval from. If you are enrolled in college or know where you will be attending, always check the guidelines at that college. Resources and ideas are shared through articles on this website. Links to other informative groups are also provided. For younger students, study skills, time management, critical thinking, and test taking skills all play a large role in your success.
---
Attend a Workshop: Learn how you can create a comprehensive high school plan that maximizes your students' affordable opportunities and create a pathway of success – whether they choose to launch into college or a career.
Personal Consultation: A one-on-one appointment to help you navigate the options specific for your student. I truly enjoy partnering with you.
Get it all in a book: Credits Before College is an in-depth guide that will help you see the big picture, provides family activities and worksheet for your student to complete, links, and step-by-step guidance. It is the resource I wish I had when starting this process.
---
Sign up to receive monthly newsletters, join our facebook page, share with a friend!
© 2016 Cheri Frame. All Rights Reserved.
Credits Before College LLC
Save
Save
Save
Save