Earning Credits Before College
Some decisions invite opportunity and earning a college degree definitely opens doors. Other decisions, like incurring debt to earn that degree, sets you on a path that can take years to recover from. The two are simply not compatible.
Learning about your options may change the way you educate your student before their college years, affording greater opportunities with options other than going into debt to earn a college degree.
There is a significant amount of overlap between high school courses and introductory college courses. Be more efficient with your studies: avoid duplication and earn college credits while in high school through the credit-by-exam process. For under $100 per 3-credit exam, this is a significant cost-savings! Some families are saving tens of thousands of dollars.
This site provides several links and resources designed to get you started. It is never too early (or too late).
---
Personal Note: After 2+ years of research, I finally understood how to use all the options available to help my own sons and daughter earn college degrees in far less time and cost than the traditional approach.  These ideas are not just for the academically gifted, rather, they are for those who want to move beyond status quo.
It's not too early! Understand your options before your student is in high school to capitalize on the opportunities available.
Besides the resources you'll find here, Cheri Frame provides Workshops and affordable Personal Consultations to college-bound students and their families who want to: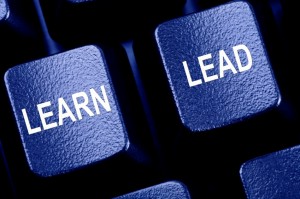 >Learn how to utilize Credits-By-Exam (CLEP® and DSST®)
>Earn College Credits while completing high school classes
>Understand the transfer process to minimize lost credits
>Reduce or Eliminate College Debt
>Reduce the time it takes to complete their degree
>Complete an Accredited 4-year Degree for under $6,000
>Have Time to Complete an Internship or Travel
Don't wait until graduation to plan for college. Families are benefiting from understanding and utilizing their options in Junior High.
Earning Credit-by-Exam is available nationally.  Cheri is especially knowledgeable in combining this option with other programs available in the State of Minnesota where she lives.
"I found your workshop mind-opening and inspirational on so many levels."  ~Jodi
I attended the National College Testing Association's annual conference where there was a lot of discussion surrounding the initiatives behind Complete College America, a national nonprofit whose mission is to raise the level of college completers. There is a gap between high school graduation and college graduation that is leaving many students frustrated, in debt and failing to reach their goal of completion. (Download Report) As an advocate for students and their families, you will likely see an increased effort from me to help make parents aware: aware of the issue, aware of resources and aware of what they can do during the high school years to help their student become a completer. Your student's goal may not be a 4-year degree, it may be a certificate, or a 2-year degree. Helping him identify his goals, aim for completion and have the tools and resources to be successful is why we are here. Please let us know how we can serve you.
.